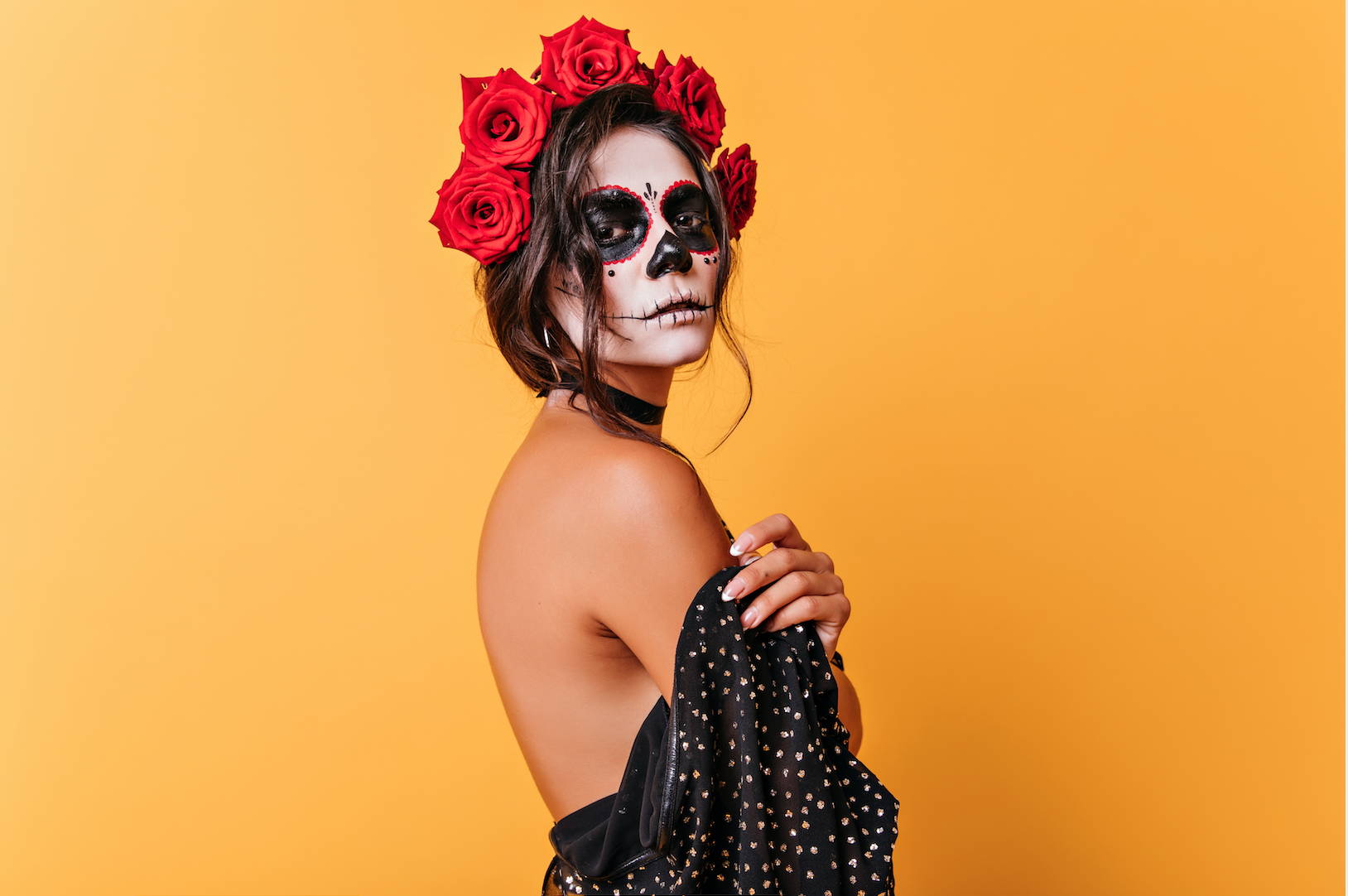 How to easily remove Halloween makeup
With the likes of some people producing an entire Halloween costume out of nothing
but makeup, it seems like makeup skills keep improving year after year. With a little help from Pinterest and YouTube, just about everyone can create a scary look for the festivities.
But the scary thing about Halloween makeup is the aftermath and the havoc it can reap on your skin! All that heavy makeup can clog your pores and cause breakouts. But here's the good news: you don't have to wake up to a complexion nightmare, as long as you know how to remove Halloween makeup properly!
What's the best way to remove Halloween makeup?
Start by using the right kind of makeup in the first place.
Are you still considering the cheap options on offer at the Halloween store for your monstrous look this year? No offense, but cheap makeup contains a lot more harmful ingredients like heavy metals, formaldehyde, and unrefined petroleum that contains polycyclic aromatic hydrocarbons (PAHs).
Before you buy anything, check the labels to make sure it doesn't contain waxes, petroleum, or mineral oils. Also steer clear of products that contain silicone, talc, and dimethicone since these ingredients can clog your pores and cause breakouts and irritation. Better quality makeup is always the best choice for your skin, and unless you're okay with ruining your complexion, the investment will be worth every cent in the end.
Before you start transforming your features, always use a gentle cleanser to clean your skin of any oils. Then apply a light primer. If you're using potential skin irritants for your look (a.k.a. glitter), opt for a professional-grade primer instead. You really want to create a protective barrier between your skin and the makeup you apply on top of the primer.
When the fun is done, wash it all away
If you applied heavy makeup for your Halloween look, double cleansing is in order. If the cosmetics you used is oil-based, you'll need to use an oil-based cleanser to get rid of it. Once you've washed your face, soak a cotton pad in some micellar water and gently wipe over your skin to make sure you get rid of every last bit of makeup. And if you went over-the-top with the makeup this year, follow your cleanse up with a light exfoliation too, just to be on the safe side! After you've followed all the steps in the washing routine, gently pat your face dry with a Clean Towel before applying toner and hydrating moisturizer before you hit the sack.
Your Halloween makeup doesn't have to cause scary breakouts once the party comes to an end, but it can and will if you don't properly remove it before going to bed. This is the one time of year when "accidentally forgetting" to take your makeup off before bed can have dire consequences for your skin. Removing your Halloween makeup is something you can manage in under five minutes, which is less than the time you'll spend ordering that late-night pizza. Yes, it's work at the end of a fun night out, but your skin will thank you in the morning!
---