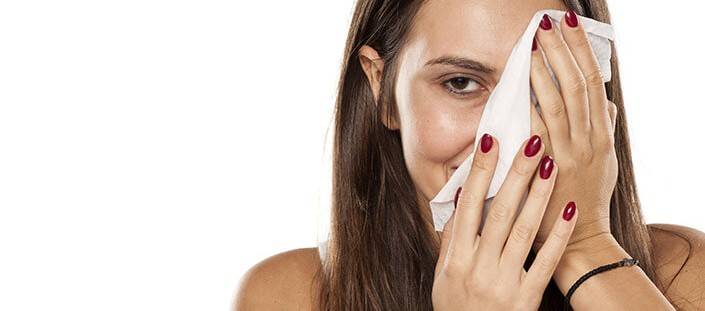 the Truth About
Makeup Wipes
According to Dr. Joshua Zeichner, Director of Cosmetic & Clinical Research in Dermatology at Mount Sinai Hospital, makeup wipes can cause irritation due to Preservatives and Chemicals that prevent micro-organisms from contaminating the wipes.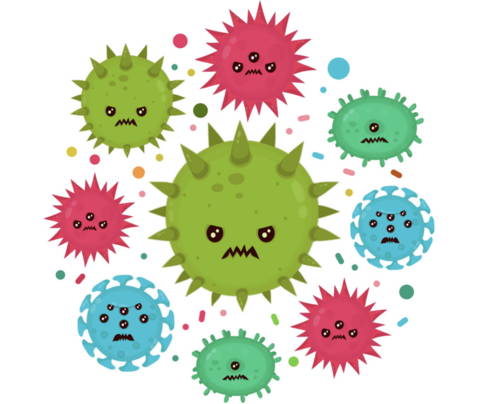 Harmful Ingredients – We know who you are!
BENZYL ALCOHOL (Any Wipe With Fragrance!) - Skin Irritation, Organ system toxicity
SODIUM LAURYL SULFATE - irritation of skin, eyes, or lungs; organ system toxicity (non-reproductive)
MINERAL OIL - Organ system toxicity (non-reproductive)
PARABANS – Endocrine disruption
DIAZOLIDINYL UREA – Contact Allergy
The simple answer is - NO. You see, inexpensive drugstore brand makeup wipes do serve their purpose: taking off the makeup on your skin. But, they will also strip away your skin's hydration and natural oils, and can thin your skin over time. This is because many low-end wipes are formulated with various forms of alcohol and chemical cleansers, rather than nourishing oils.


Don't use wipes. Wash your face with a cleanser in the sink.
Cons - We don't always have a cleanser and a sink close by

Use oils to remove your makeup (Coconut Oil and Almond Oil would be the best)
Cons - Carrying oils in my bag? No thanks.


Natural | Cruelty Free | GMO Free | Vegan | Paraben & Fragrance Free | Alcohol Free | 40% Bigger Than A Regular Wipe

Clean: Our natural cleansing formula gently removes makeup, dirt, sweat, environmental toxins and any impurities with no rinsing necessary.
Exfoliate: Removes dead skin cells, to allow healthy skin cells to take their place.
Moisturize: Instantly moisturizes your skin without harmful chemicals or alcohol.

---