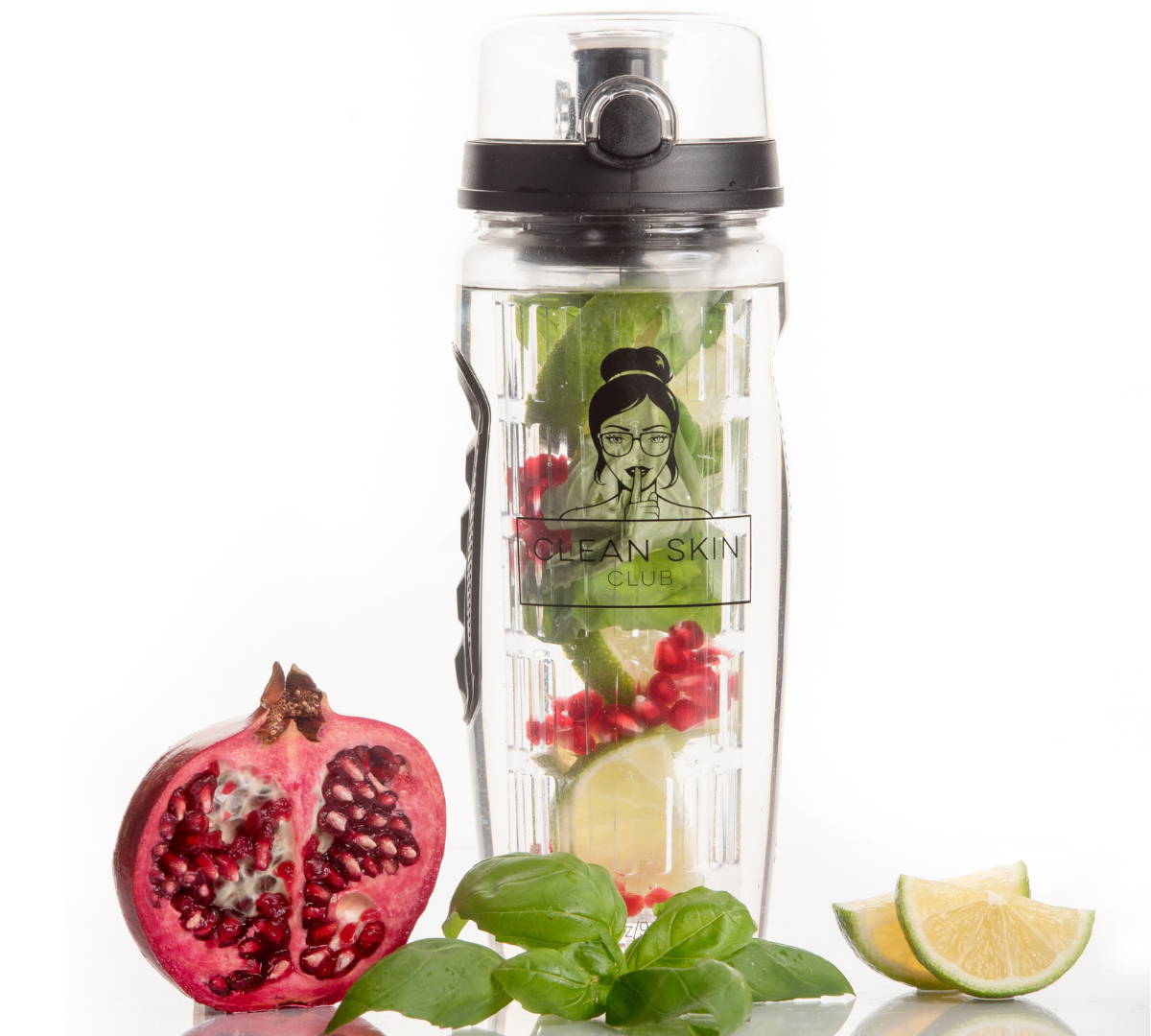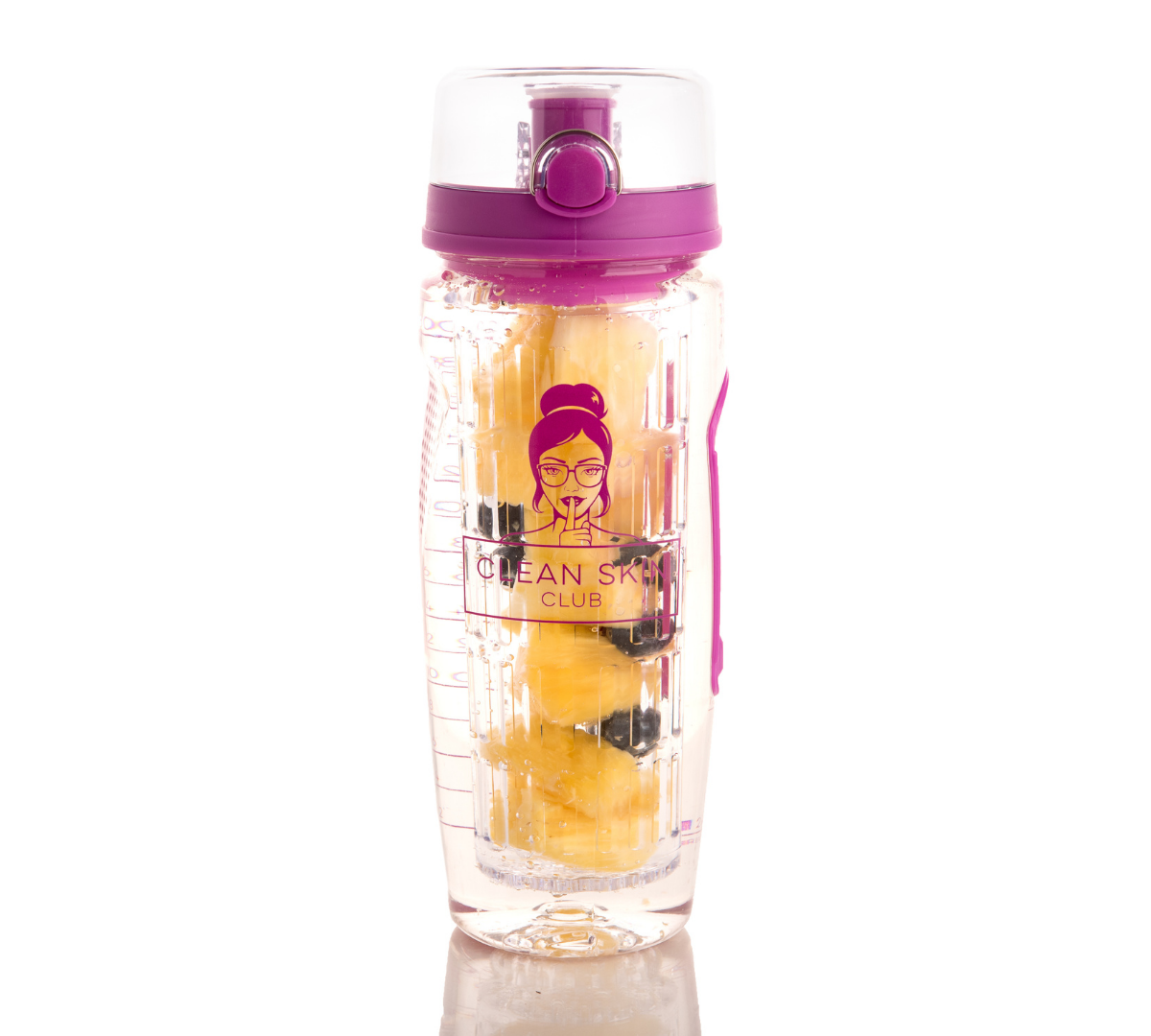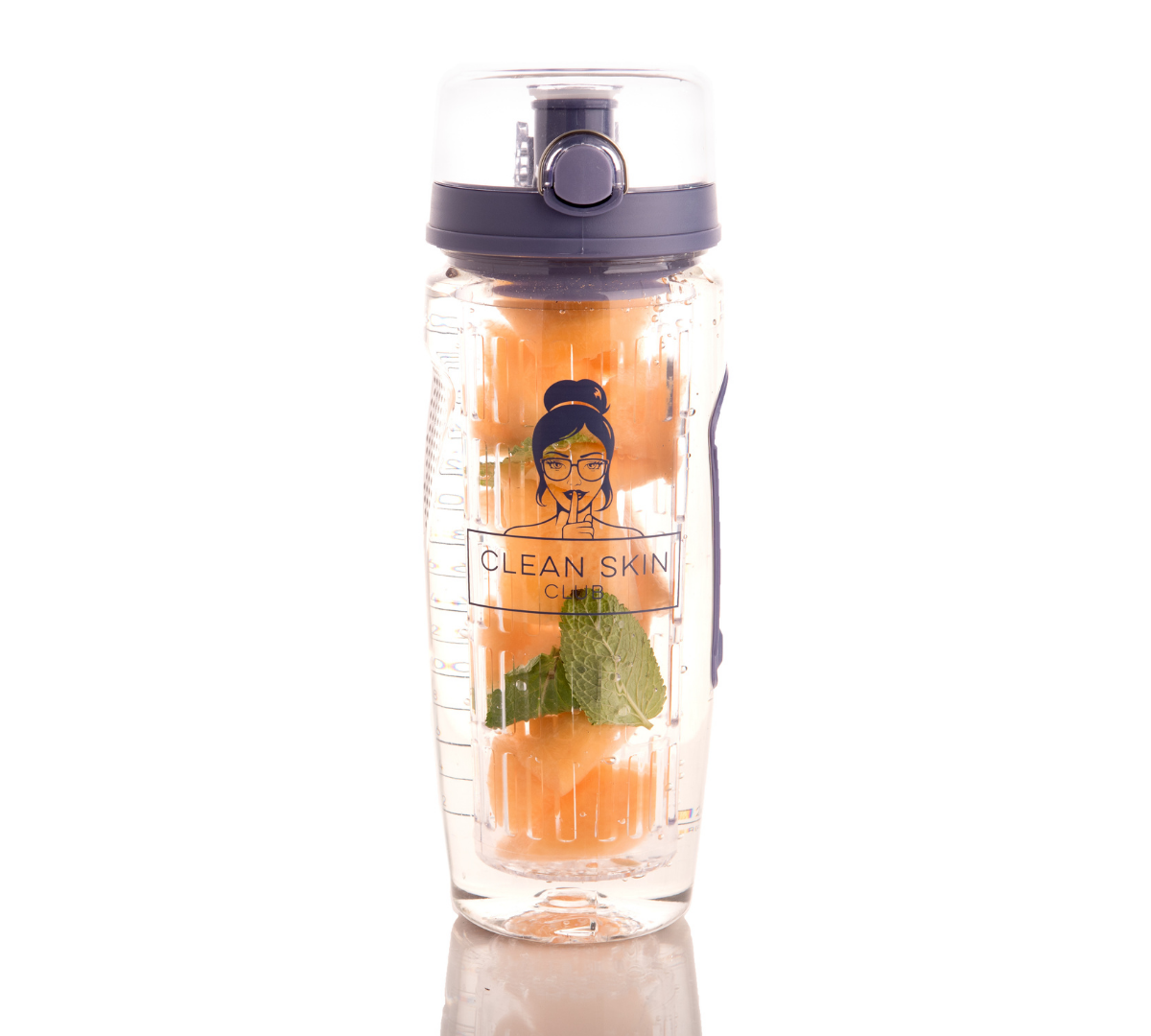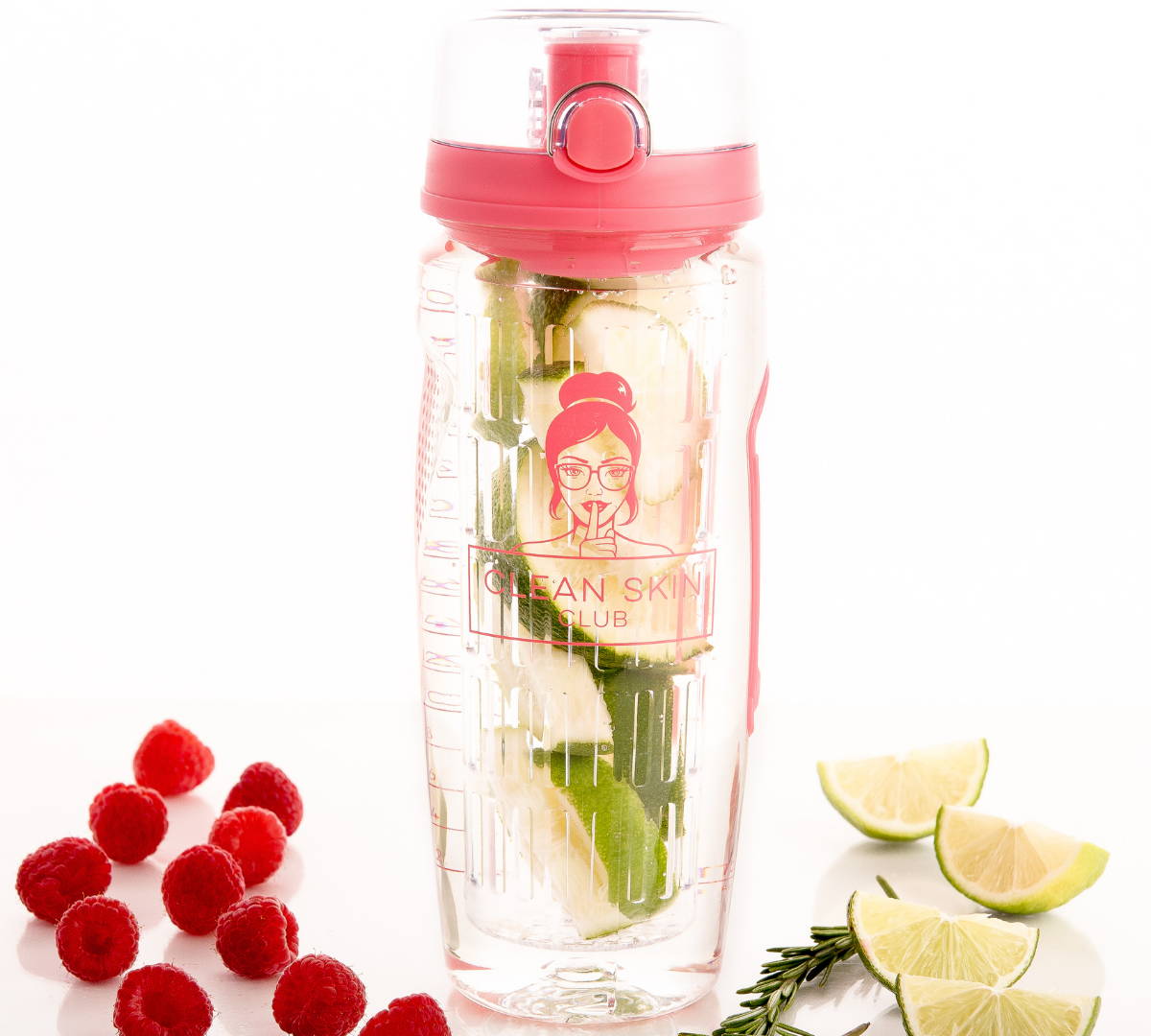 The Clean Swabs are 100% biodegradable, made with premium organic cotton and bamboo. Each swab is dual-sided with a rounded tip and a precise tip to cater to all your beauty needs. The organic cotton is tightly spun to each end to eliminate stray material and shedding, and the bamboo connector is sturdy to resist bending and breaking.
Our bodies (including our skin) function better when they're properly hydrated, but sadly, up to 66% of us are dehydrated. If you're one of the folks guilty of not drinking enough fluids, our water bottle infuser is the best way to ensure you get in your daily dose of healthy infused water!
❁ Free recipe E-Book available after checkout.
❁ Made with the Finest Eastman Tritan Material and 100% BPA Free.
❁ Timeline showing water consumption
❁ Large drinking spout and infuser basket for maximum flavor.
❁ Sturdy flip lock and seal with extra latch to ensure no leaks.
❁ Carry handle and bottle grips on both sides
❁ Fits in most car holders.
❁ Remove your infuser basket for a great stand-alone water bottle.