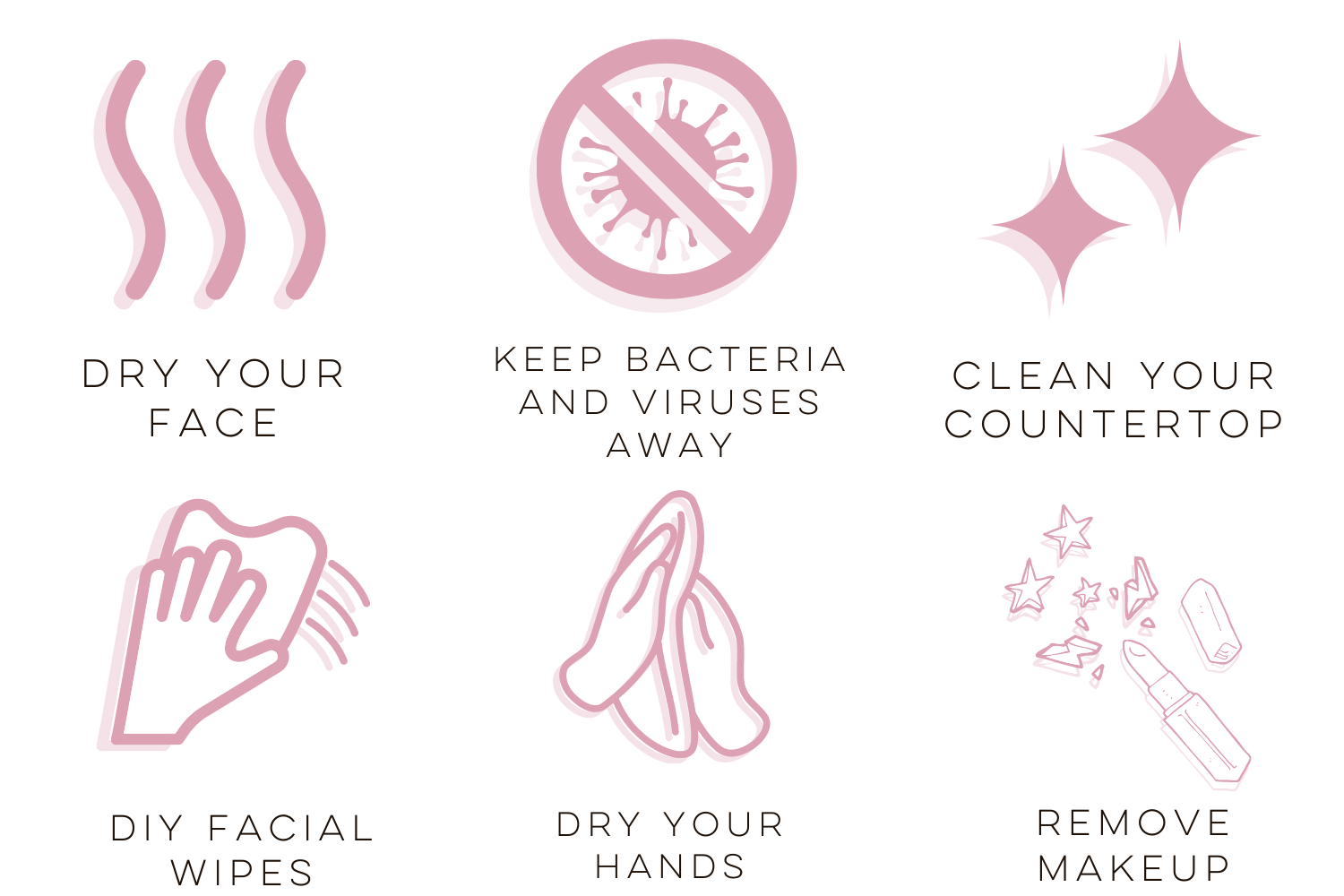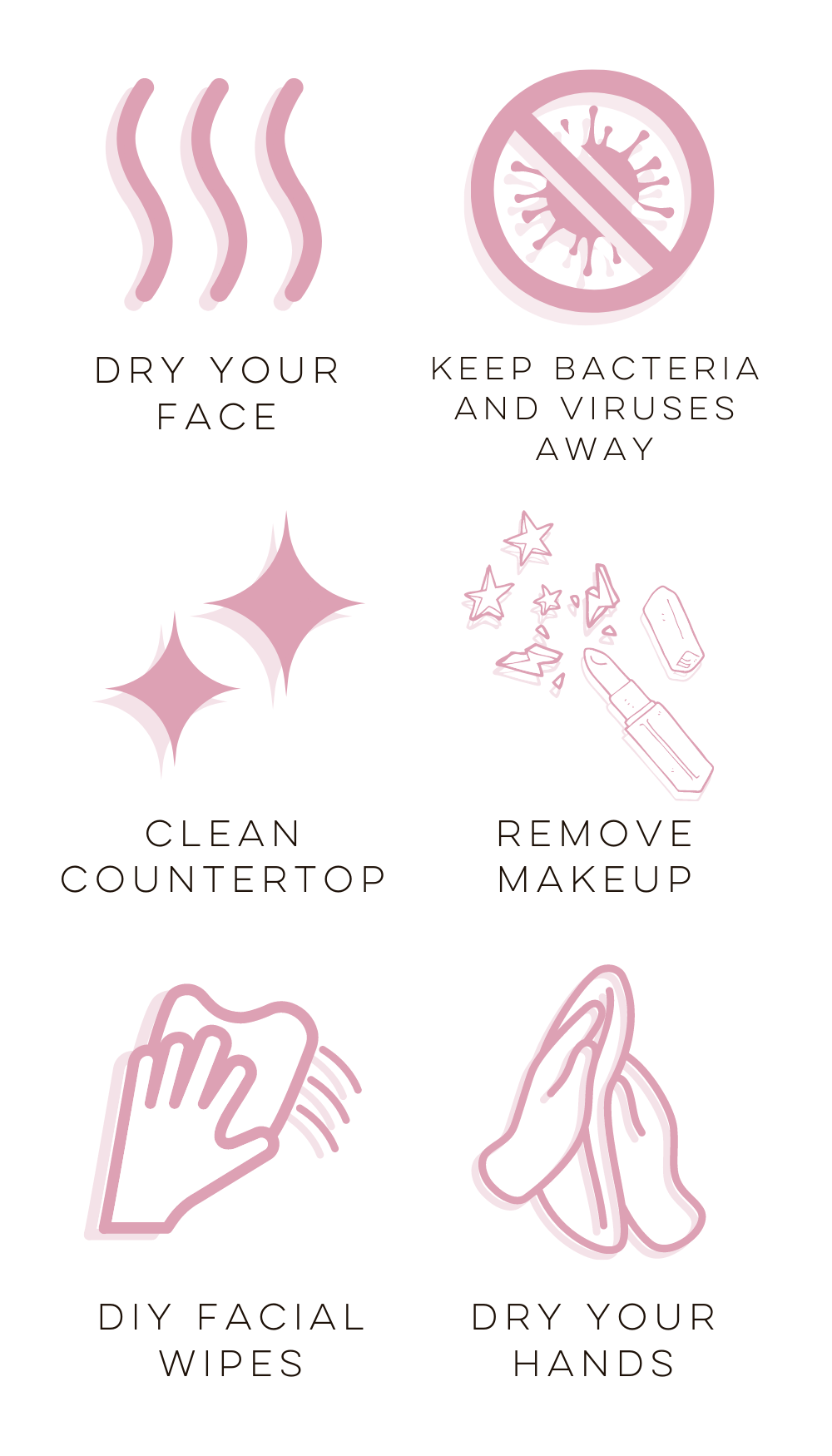 Clean Towels are the first disposable, organic, and 100% biodegradable face towel. We created this product to complete any skincare routine in the best way possible, ensuring the skin is super clean and untouched by bacteria and germs that harbor on regular washroom towels. These towels are famed for their durability, ultra soft texture, and leaving users feeling fresh, clean, and confident in their skincare. They can be used to dry after cleansing, or as a makeup removing cloth.


Our viscose fibre is natural and fully biodegradable. Sustainability is vital for us as a leader in disposable hygiene. We commit to responsible sourcing and production, environmental protection and community development.

Rayon fibers are made from organic materials, and are as soft and more absorbent than other natural fabrics like wool, silk or linen.

How long does it take to ship, and where from?
Our shipping time is 3-5 business days. They ship from Delray Beach, Florida.
How many towels come in a box?

Each box comes with 50 towels.

Can I use these as a washcloth?

Yes. Feel free to use the towels with any cleanser to remove makeup or clean your face.

How big are the towels?
They're 10in x 10in
Can they be reused?
Yes! Technically they can. If you are using them to dry your face after cleansing, we recommend one time use for proper hygiene. For cleaning, the towels can be rinsed, set to dry, and reused.
How do I mount it on my mirror?
Our towels come with 4 duel sided stickers to easily stick to any mirror.
Do you have an ambassador program?
Yes we do! Any customer can apply for free.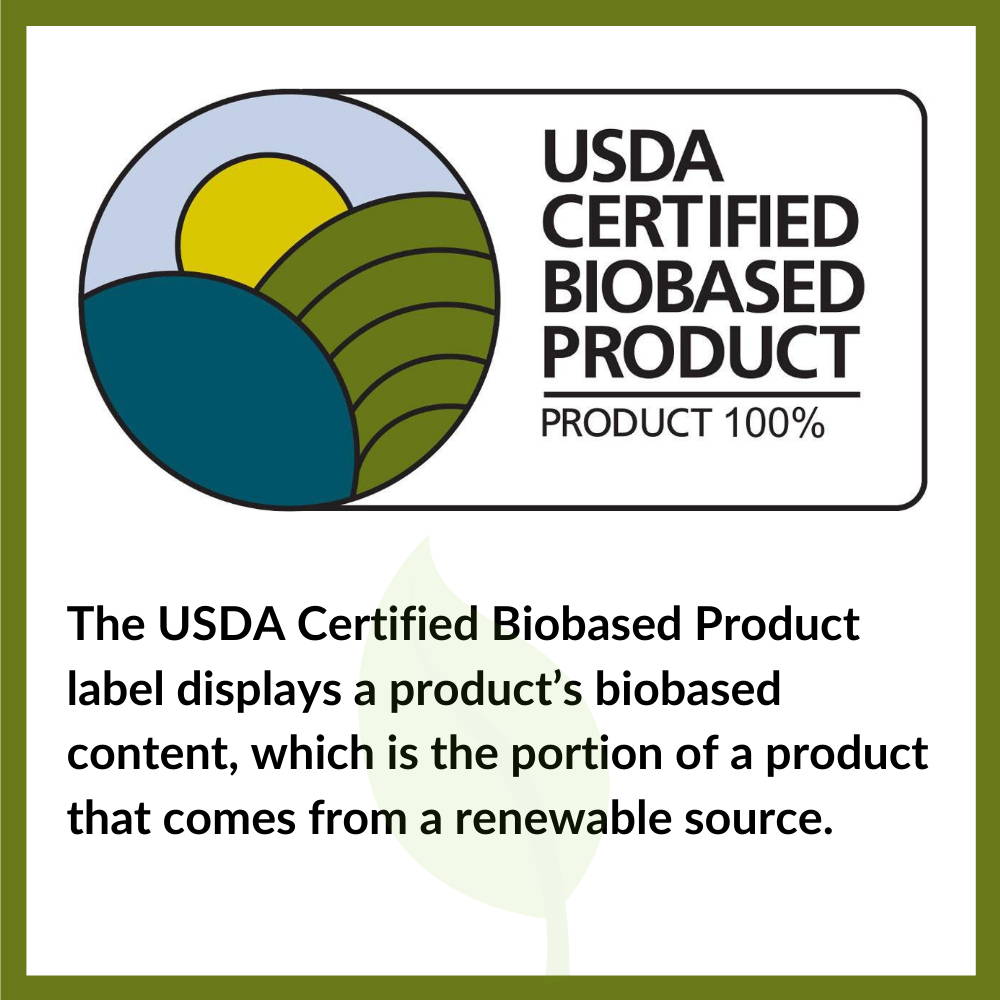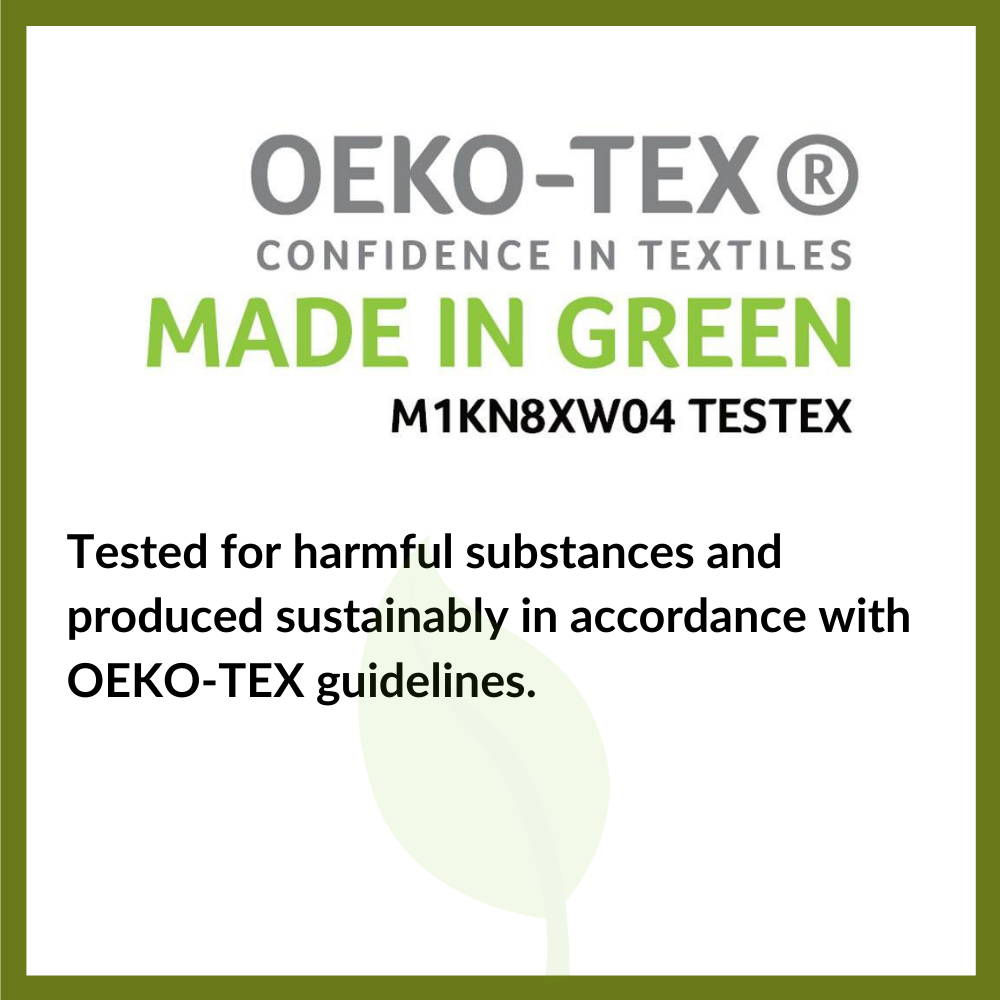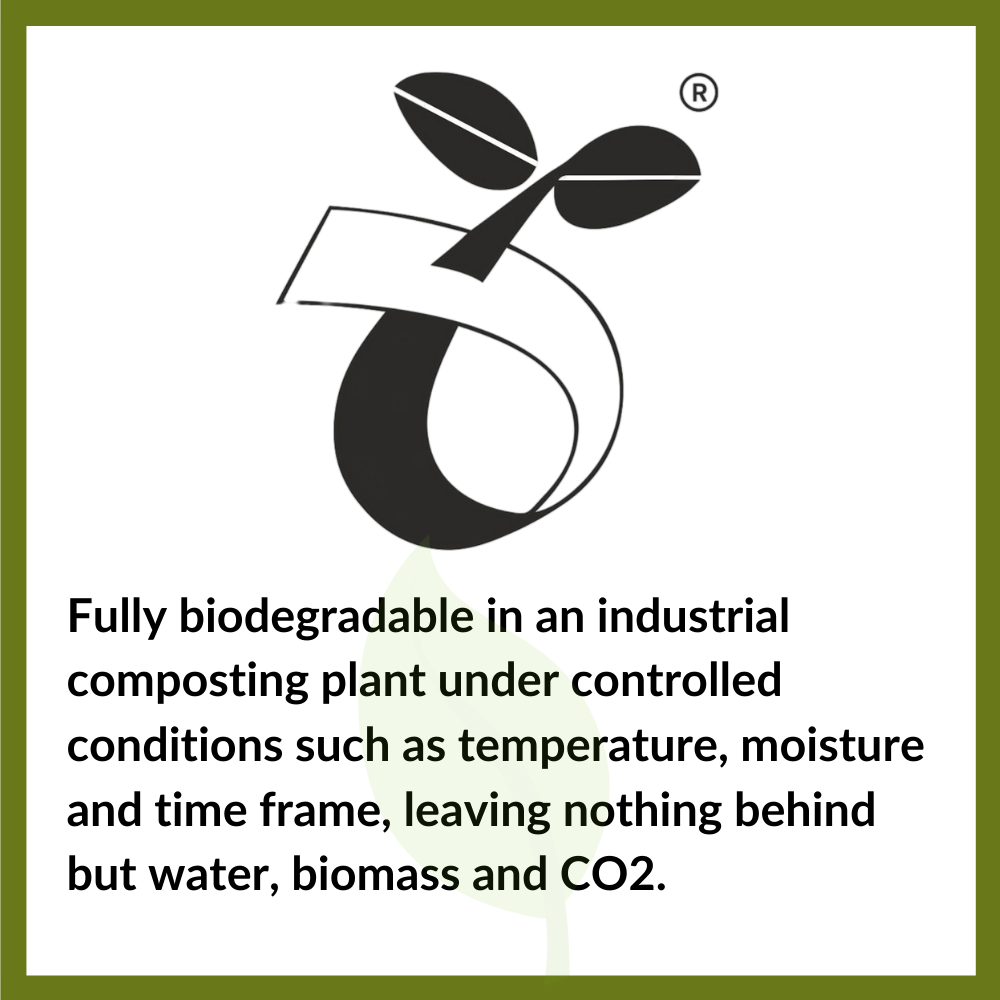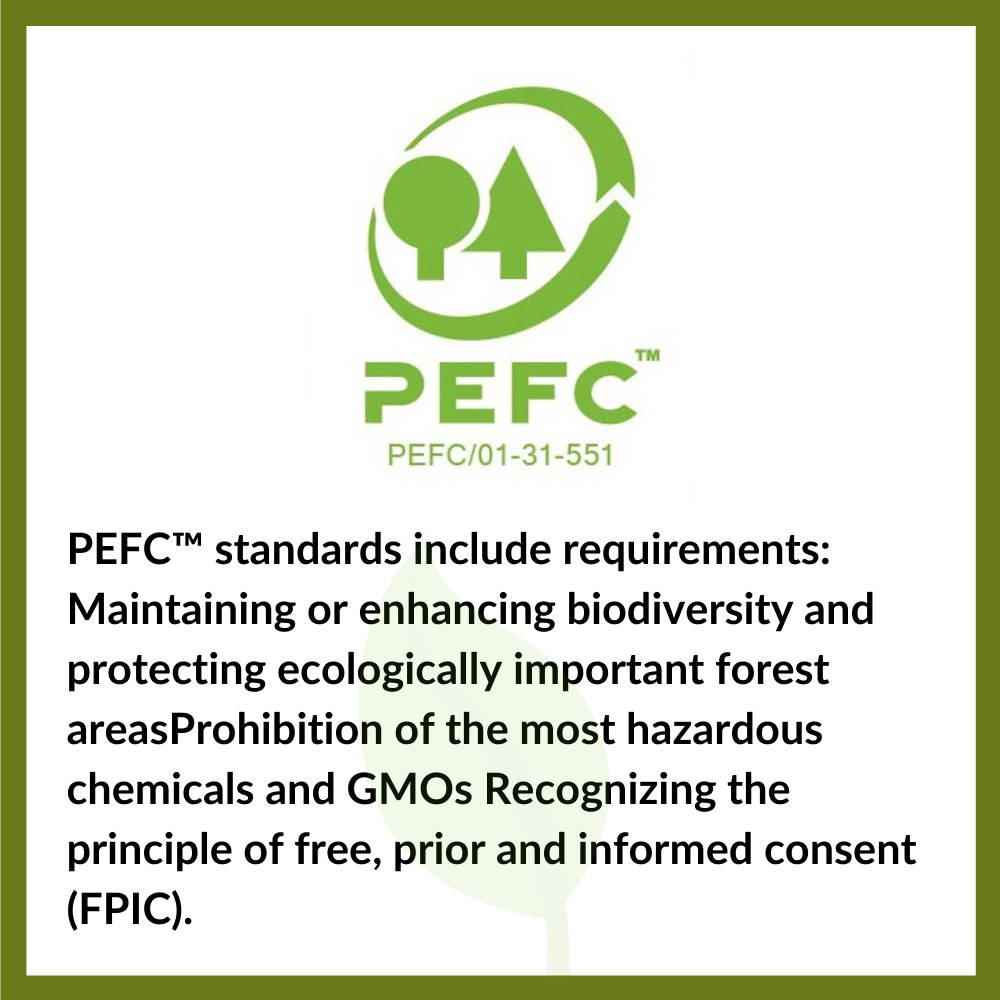 Vitamin C Brightening Booster
❁ This super-potent formula was designed to supercharge your cream or serum to firm and brighten the appearance of the skin, while naturally giving a younger, rejuvenated look.
❁ Powerful vitamin-c environmental damage prevention & correction - Extremely efficient against free radical formation, Vitamin C helps protect you from sun damage, pollution, UV radiation and corrects existing damage like discoloration and fine lines.
❁ Brightening pineapple enzymes - when paired with ascorbic acid and the super-enzyme bromelain breaks down & sweeps away dead skin cells thus evening out the skin and restoring your tone and complexion.
❁ Collagen stimulating watermelon extract - packed with natural exfoliating acids and with rich antioxidants like vitamin C and A, our hydrating watermelon extract soothes, refines and reduce the look of wrinkles.
❁ Green tea treatment - acne prone skin, resulting from clogged pores and stimulated bacterial growth on our skin, is efficiently treated with green tea thanks to its antioxidant, anti-inflammatory & anti-microbial properties.
Which skin type is this good for?
✔ Normal
✔ Oily
✔ Combination
✔ Dry
✔ Sensitive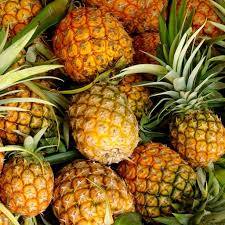 Ananas Sativus (Pineapple) Extract
Brightening pineapple enzymes when paired with ascorbic acid naturally exfoliate while reducing inflammation. The super-enzyme bromelain breaks down & sweeps away dead skin cells; evening out skin tone and restoring a glowing complexion.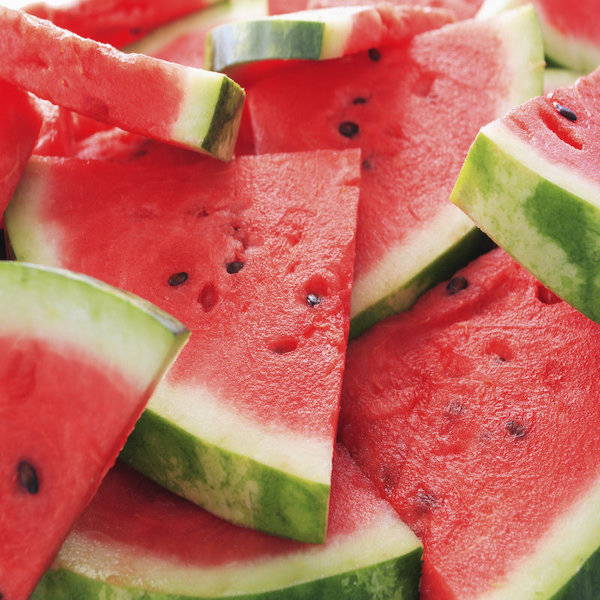 Citrullus Lanatus (Watermelon) Extract
Collagen-stimulating watermelon extract is packed with natural exfoliating acids and rich with antioxidants, like vitamin c and a. Our hydrating watermelon extract soothes, refines and reduces the appearance of wrinkles.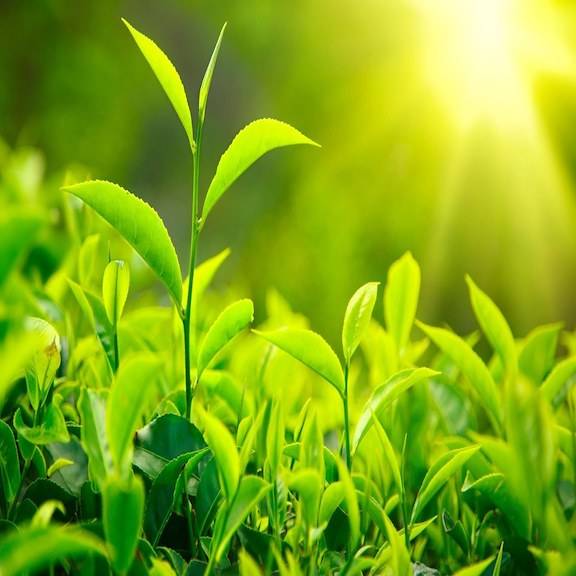 Green Tea extract is packed with antioxidants and anti-inflammatory properties. It's a powerful natural defense against UV damage and potent anti-aging agent. Additionally, green tea extract helps reduce acne thanks to anti-bacterial polyphenols. A true all-in-one for skincare.

Full List of Ingredients:
Water/Aqua, Propanediol, Gluconolactone, Arginine, Hydroxyelthycellulose, Glycerin, Caprylyl/Capryl Glucoside, Calcium, Gluconate, Phospholipids, Phytonadione, Camellia Oleifera Leaf Extract, Citrullus Lanatus (Watermelon) Fruit Extract, Citrus Limon (Lemon) Fruit Extract, Tocopheryl Acetate, Retinyl Palmitate, Pantothenic Acid, Ascorbyl Palmitate, Cholecalciferol, Leuconostoc/Radish Root, Ferment Filterate, Sodium Benzoate, Ananas Sativus (Pineapple) Fruit Extract, Disodium Phosphate, Glucose, Potassium, Sorbate, Flavor/A
This Product is Made Without:
Animal Fats/Oils/Musks, Essential Oils, EDTA, Ethanolamines (MEA/DEA/TEA), Formaldehyde, Mercury, Mercury Compounds, Mineral Oil, Oxybenzone, Parabens, Paraffin Oil, Benzalkonium Chloride, Benzophenone, Bisphenol A (BPA), Butoxyethanol, BHA, BHT, Chemical Sunscreens, Paraffin Oil, Phthalates, Resorcinol, Siloxanes, Sulfates, Thimerosal, Toluene, Triclosan, Triclocarban.
Frequently Asked Questions
What type of Vitamin-C is in the serum?
We use Sodium Ascorbyl Phosphate, the most bio-available and stable Vitamin C available.
How do I use the serum?
As a serum alone:
Squeeze the top of the dropper, submerge into serum, and release pressure to capture serum. Lightly squeeze top of dropper and apply 2-3 drops on clean, dry fingertips or applicator of choice. Apply to skin and circle gently in an outward direction.
As a product booster:
Add a 1-2 drops into your favorite moisturizer.
How much should I use?
It only takes a 2-3 drops to create a thin layer of serum on your skin.
Should I use the serum in the morning, evening, or both?
For the fastest, most dramatic results we recommend applying the serum under or with moisturizer both in the morning and the evening.For best results, use serum separately in the morning, and add to your night cream before going to sleep.