7-reasons-to-switch- | Old
NEW CUSTOMER SALE! SAVE 20% OFF Your First Subscription Order
7 reasons this face 
towel is your Unexpected 
New best friend
"I didn't think using these would dramatically change my skin, but then it did. Within a week. I'm never going back to regular towels"
Olivia M.
With over 12,000 5-star reviews, those who have tried Clean Towels swear that they do what they say they do. Make the switch, Your skin will thank you.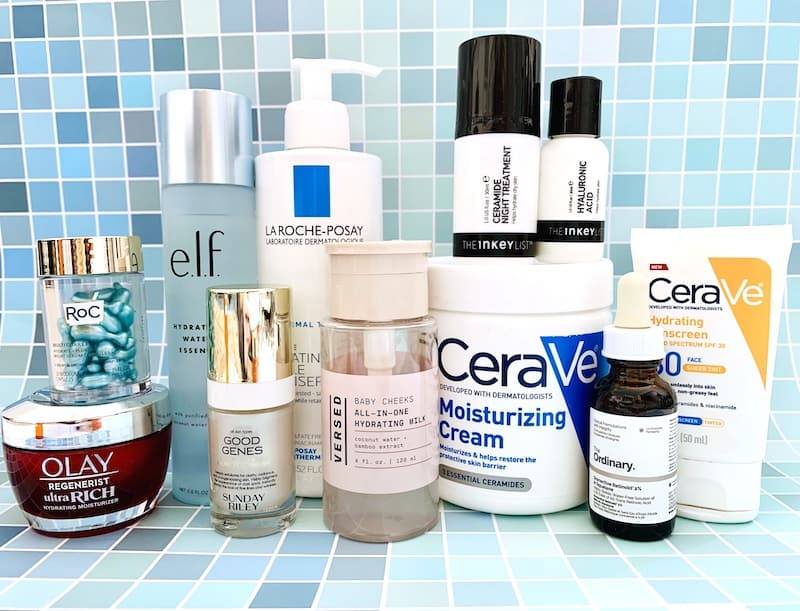 1. Your skincare routine starts from a (not so clean) face towel
If you're like most people, you probably use a face towel to dry your face, remove excess oil, dirt, and makeup from your skin every day. But did you know that even if you wash your face towel regularly, there's still a risk of bacterial contamination? Bacteria can survive and thrive on the surface of the towel, even after it's been washed. And if your towel isn't thoroughly cleaned and dried between uses, it can transfer bacteria to your skin, leading to irritation or breakouts. Yuck!
That's where Clean Towels XL comes in to offer a convenient and reliable solution to the problem of bacterial contamination. Just toss them after each use and you're good to go!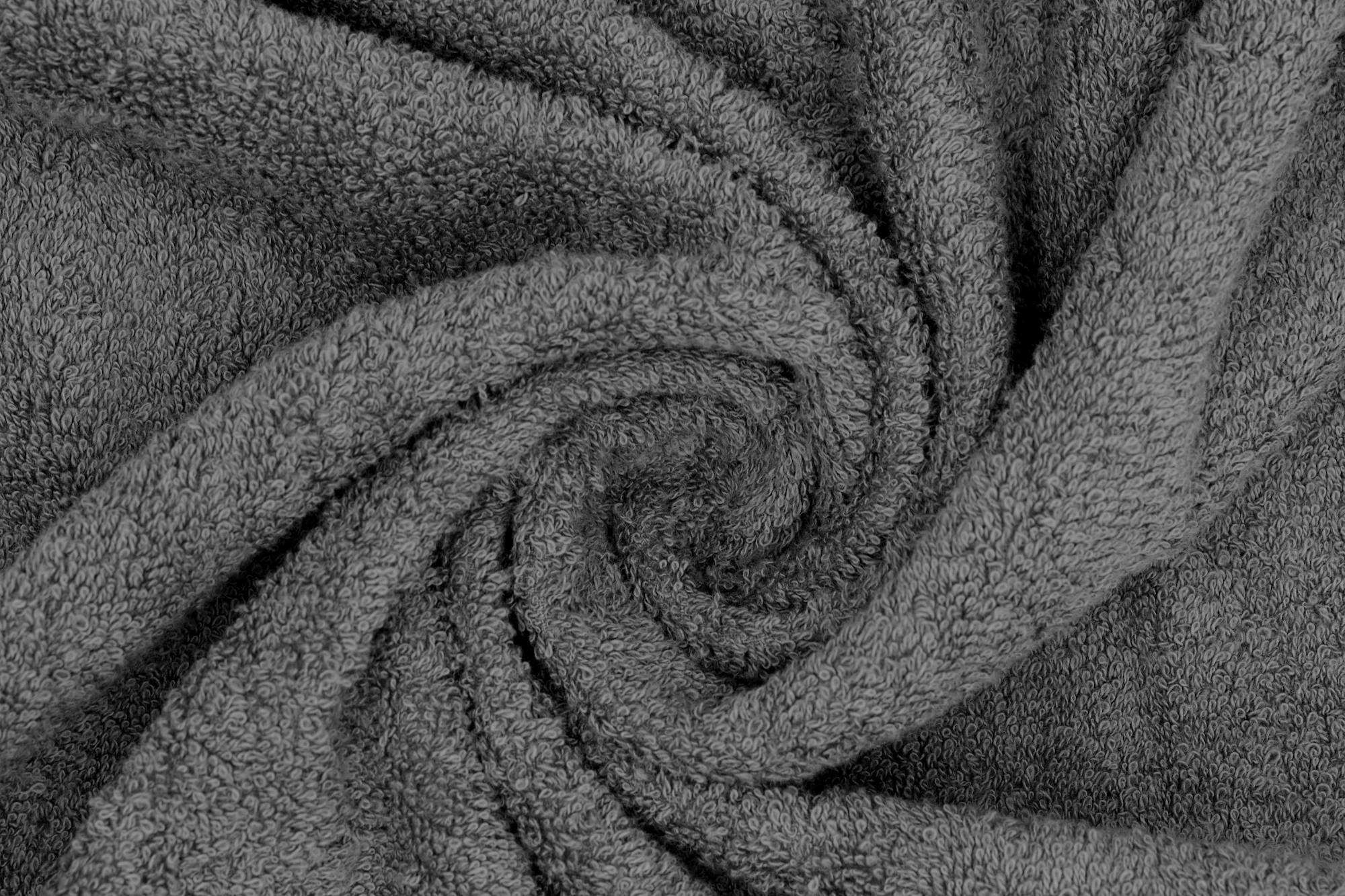 2. Time to ditch the cheese grater
The rough, harsh texture of regular face towels can cause irritation and inflammation to the skin, leading to skin problems like acne and premature skin aging. This is because the rough fibers of the towel can disrupt the natural barrier of the skin, leading to inflammation and discomfort. In addition, the harsh rubbing and friction caused by the rough texture of the towel can further irritate and inflame the skin. It's like rubbing a cheese grater on your face – not exactly the most soothing experience!
Ditch the rough, harsh towels and opt for Clean Towels XL, a softer towel that dries, exfoliates and cleans the skin better than any other towel, while being gentle enough to nourish and protect your skin barrier. Let's face it, you can't go wrong with a dermatologist approved face towel. And hey, your face will thank you for the TLC!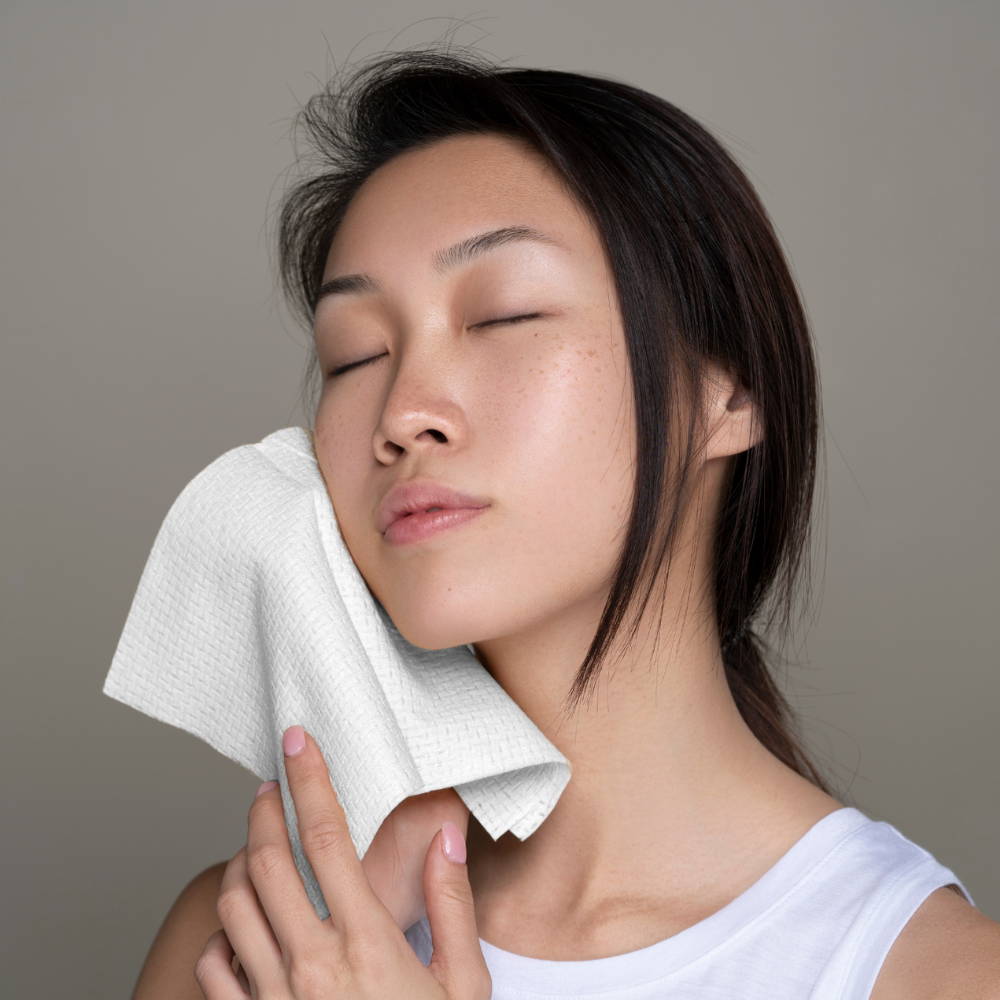 3. Dare I say "softer than a cloud?"
Clean Towels are made from a biodegradable plant-based fiber that feels smooth and softer than you could ever imagine. And the best part? They're specifically engineered for facial skin, so you can trust that they'll clean and dry your skin thoroughly without damaging your natural skin barrier like regular towels might. These towels have the perfect texture - soft enough to be gentle on your skin, but textured enough to exfoliate and remove dead skin cells. So go ahead and create a relaxing and enjoyable skincare experience. Both you and your skin deserves it.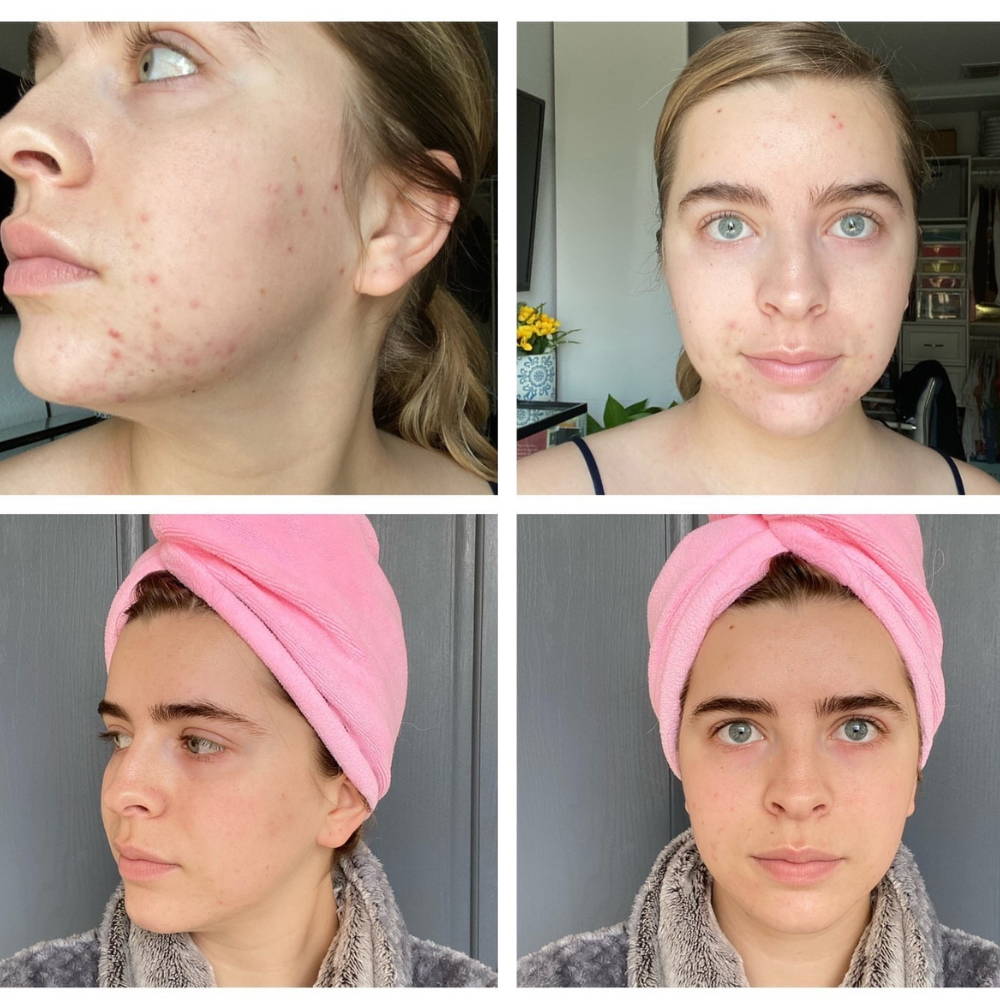 4. Break up with breakouts, forever.
One of the main culprits behind acne is bacteria on the skin. When excess oil and dead skin cells mix with bacteria, it can lead to clogged pores and the development of acne. And unfortunately, regular face towels can actually contribute to this problem. Even if you wash your face towel regularly, there's still a risk of bacterial contamination. Bacteria can survive and thrive on the surface of the towel, even after it has been washed, and can be transferred to your skin when you use the towel. This can lead to an increase in inflammation and irritation, which can worsen acne.
Make the switch to Clean Towels XL, break free from bacteria and start waking up to clear skin. No more "pizza face" to ruin your day. It's like winning the morning lottery.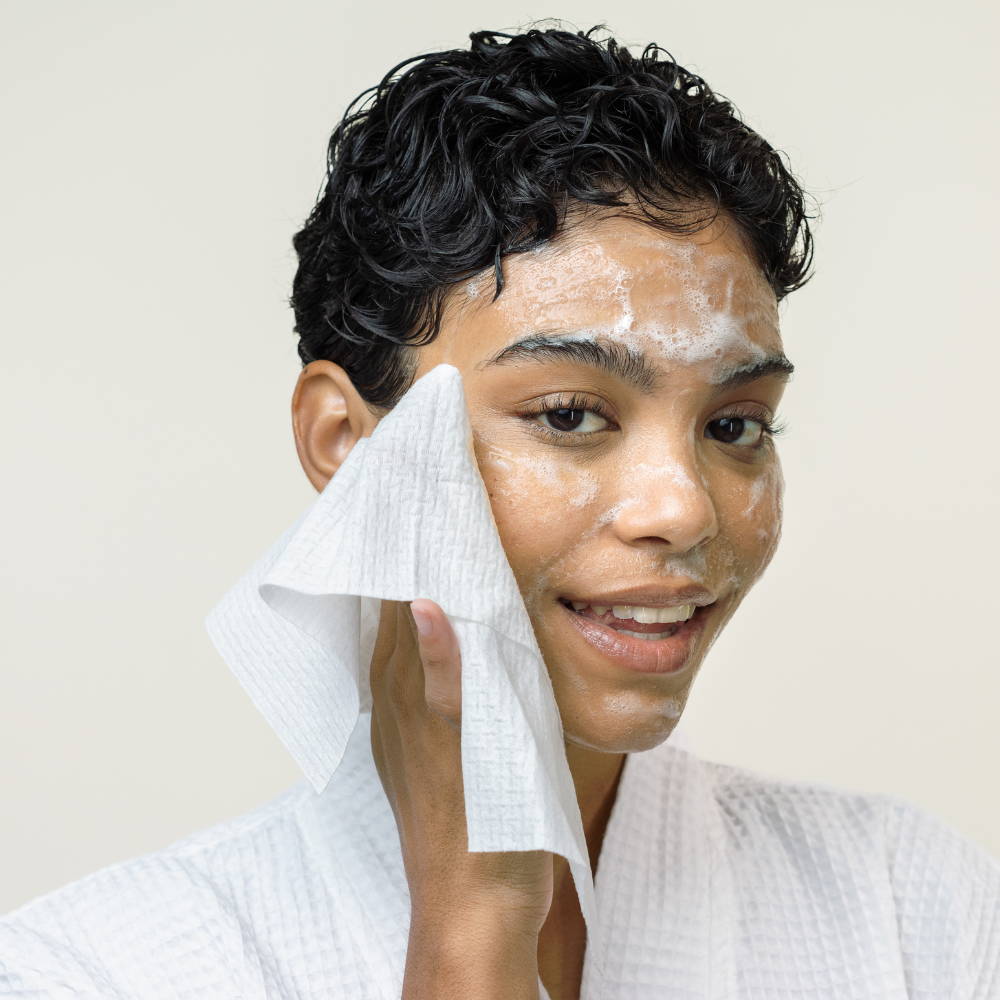 5. Hold up. It's also a washcloth?!
 In case you haven't noticed by now, this towels are a skincare game changer! Not only can you use them as a washcloth to gently exfoliate and cleanse your skin, but they're also durable enough to remove even the toughest masks and makeup. And when paired with your favorite cleanser or miceller water, these towels are unbeatable at removing every last trace of dirt, dust, and makeup from your pores. Plus, with their perfectly engineered texture, you can trust that they'll do all of this without causing any irritation or damage to the gentle skin barrier. So go ahead, ditch the harsh wipes and towels - Clean Towels XL have got you covered.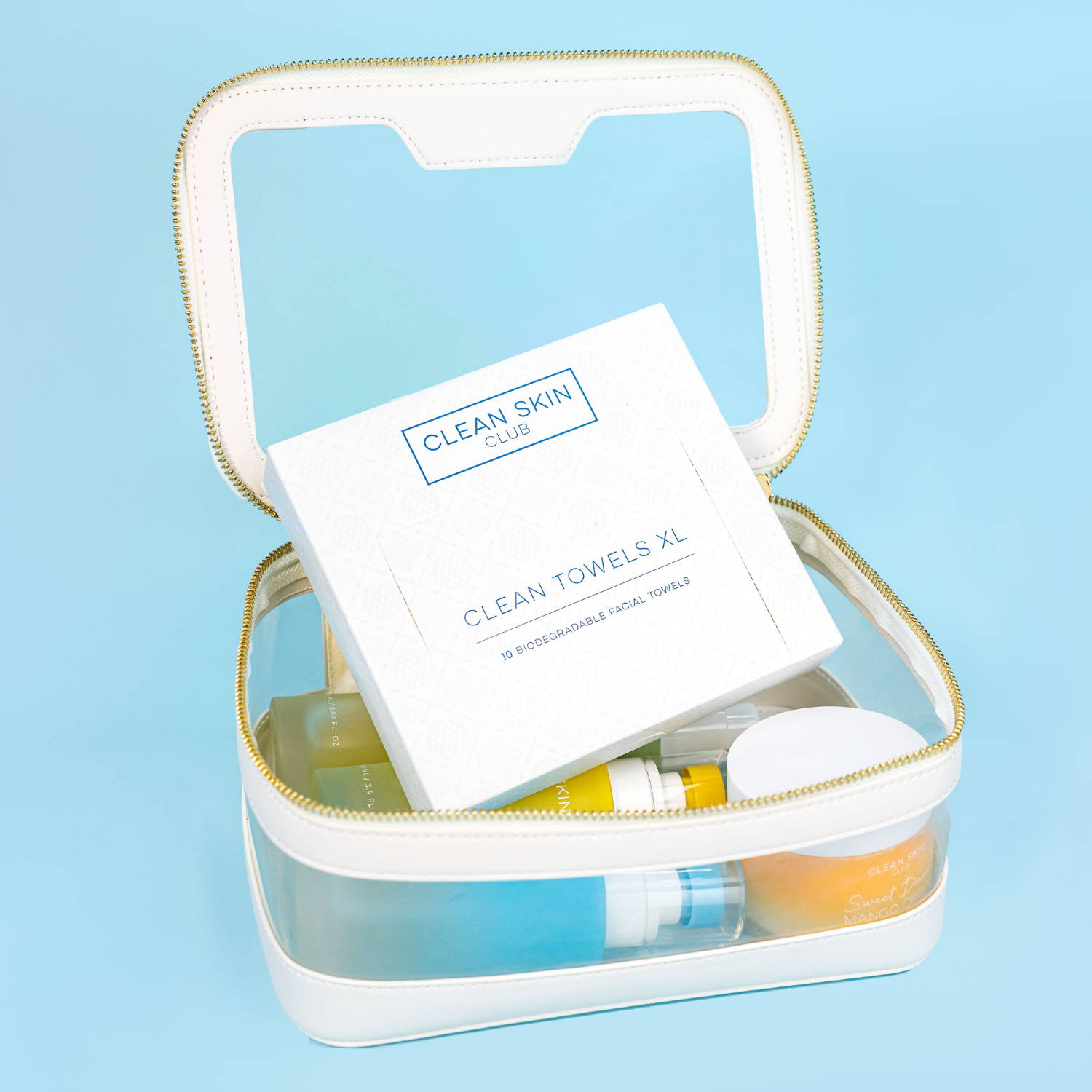 6. Hotel face towels? Yeah, that's clean...
Tired of using those tiny, scratchy hotel towels on your travels? Say goodbye to those days and hello to Clean Towels XL! These bad boys are super versatile and can be used for all sorts of things, like drying off after a shower, lounging on the beach, or even wrapping around your luscious locks. Plus, they're way more hygienic than relying on those sketchy hotel towels that you never know how often they've been washed. And the best part? We've got a 10 pack specifically for traveling, so you can have a fresh, clean towel whenever you need it. They're lightweight and easy to pack, making them perfect for those on-the-go moments. Trust us, these towels will become your new travel BFF. Happy adventures!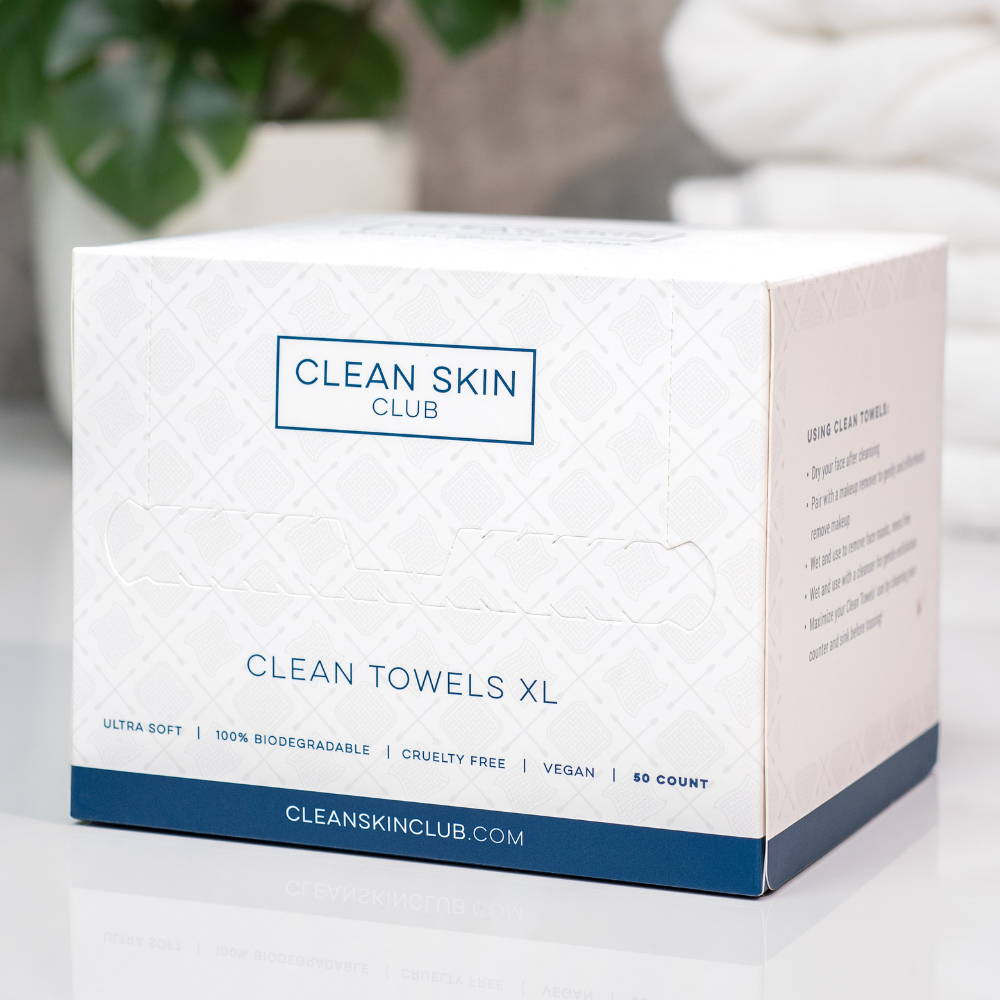 7. The multi-functional superhero of skincare
Clean Towels XL are the ultimate skincare and bathroom heroes! Not only do they keep your face fresh and clean, but they can also help you remove all that pesky makeup at the end of the day. And let's not forget their other superpowers - they can be used to remove face masks, help mommies take care of their little ones, and even assist in medical procedures. Plus, they can give your bathroom a much-needed clean sweep. So go ahead and stock up on these multi-functional marvels, because with all their uses, you'll be glad you did.
Raved About By Dermatologists, Aestheticians, and Everyone Else - With Over 12,000 5-Star Reviews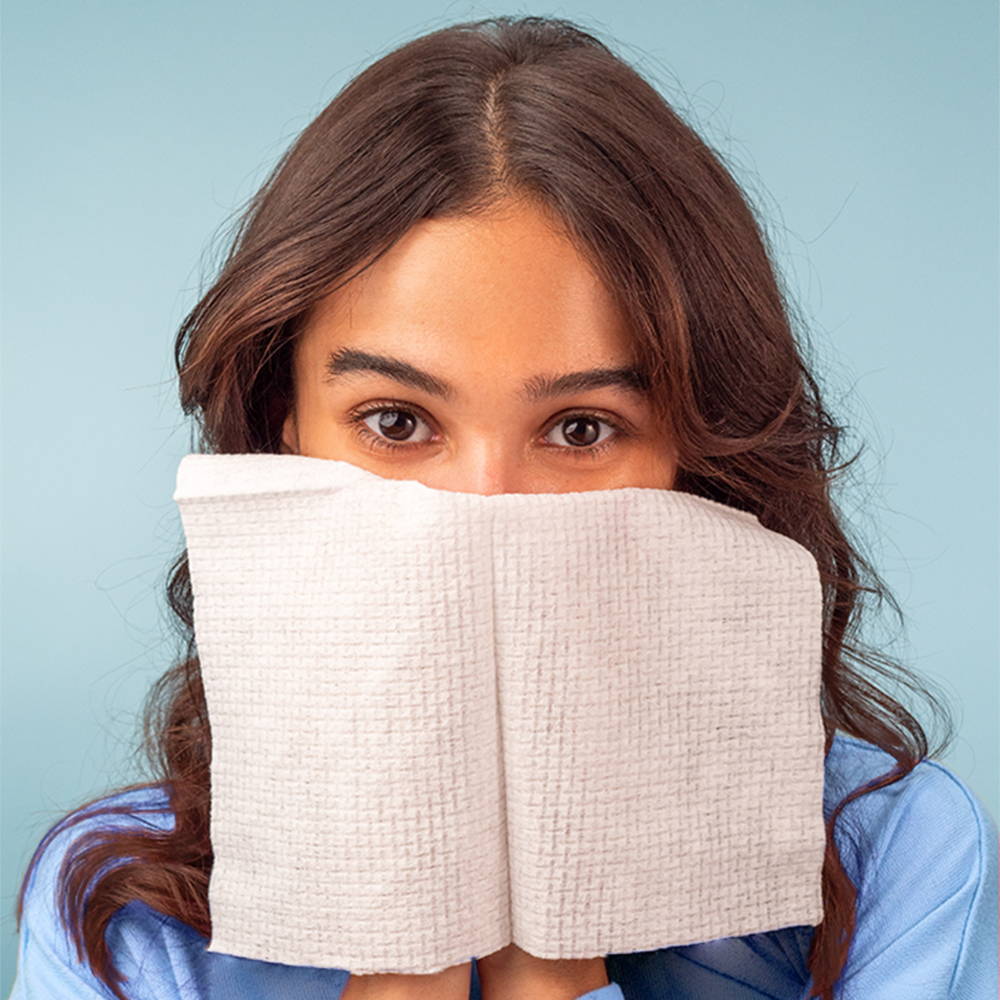 These Saved My Confidence
I've been dealing with adult acne for 2 years now... tried everything under the sun & nothing worked. I feel so grateful to have found Clean Skin Club and a product that delivers REAL RESULTS.
⭐️⭐️⭐️⭐️⭐️ - Tatiana T.
A New Staple In My Routine
I didn't realize I needed these but now can't imagine not having them. Can be used wet or dry. Hygienic, easy to use. I have silver washcloths for my face but these are so much gentler. No fibers left on face. Just a great product.
⭐️⭐️⭐️⭐️⭐️ - Lauren P
Bought on a recommendation of my dermatologist to keep my face free of fabric softeners and laundry soap. Has really helped clear my complexion.
⭐️⭐️⭐️⭐️⭐️ - Wendy K.

Contact Us 
help@cleanskinclub.com